Techniques for Teaching and Learning Chemistry
There are numerous approaches to teaching chemistry. Since chemistry is an area that naturally lends itself to experimentation, it is expected that this approach will be used throughout the course.
The order in which the curriculum is organized does not always correspond to the order in which it should be taught, so it is up to individual teachers to determine what works best for their classrooms. Parts of the alternative curriculum may be taught separately or in conjunction with the basic or AHL (additional higher level) curricula, if preferred.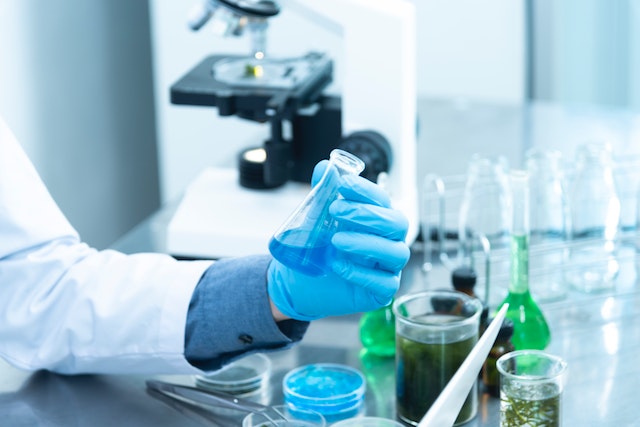 Standard Level & Higher Level
Both the standard level (SL) and higher level (HL) students in Group 4 study some of the same options, use the same internal assessment (IA) system, and adhere to the same core curriculum. Students in group 4 science at the SL and HL levels participate in the same skills and activities, but the HL students must study specific topics more thoroughly and in the AHL (additional higher level) content in addition to the common alternatives. There is a distinction in both breadth and depth between SL and HL. Hire an IB chemistry tutor from Global IB Mentors in India to talk further!
Every subject in the diploma program should be taught for 150 hours at SL and 240 hours at HL. Students in SL must complete 40 hours of practical work, and students in HL must complete 60 hours. Ten hours will be spent on the group 4 project and ten hours on the internal assessment investigation. (Research can only be completed for a few hours beyond the moderator-submission deadline and still be included in the total number of hours required for the practical work scheme.
The Teaching Method of Global IB Mentors
There are numerous approaches to teaching chemistry. Since chemistry is an area that lends itself naturally to experimentation, it is expected that this approach will be used throughout the IB course.
IBDP Chemistry Learners' Development of Mathematical Skills
Every chemistry student participating in the diploma program ought to be capable of:
Perform basic arithmetic operations such as addition, subtraction, multiplication, and division
Utilize reciprocals, approximations, fractions, decimals, percentages, means, and ratios in your calculations.
Make use of standard notation, such as 3.6 106.
Employ both direct and inverse ratios.
Address simple algebraic issues.
Plot graphs (with the appropriate axes and scales) showing the linear and non-linear correlations between two variables.
Knowing how to read graphs, particularly how to read gradient changes, areas, and intercepts
analyzing data presented in a range of formats, such as pie charts, bar charts, and histograms.
Each inquiry is an original piece of art, derived from different measurements or data collected. Independent data collection from students is ideal. Data or measurements from a group test may occasionally be used when each student independently collected his or her own data or conducted his or her own measurements.
In some cases, measurements from chemistry experiments or group data may be combined to provide enough data for individual analysis. Even in this specific case, each student should have taken notes, gathered their own data, and been very clear about which data belong to them. To fully understand chemistry, get in touch with an IB tutor!
A number of assessment criteria have been determined for internal evaluation. A suitable range of marks and level descriptors describing specific achievement levels are included in each evaluation criterion. The level descriptors place an emphasis on success, but the descriptions of the lower levels may mention failure to succeed.
As a cooperative exercise, any group 4 project involves a range of group 4 subjects working together on science or technology topics. This allows for the sharing of ideas and viewpoints from different disciplines in line with goal 10, which is to "develop a knowledge of the connections between scientific disciplines and their impact on all other areas of knowledge." For the project, a theoretical and practical approach are both possible. Schools from different areas ought to collaborate.